Gifts for the newlyweds are a staple of any wedding, and one very handy way of tackling it is with something called a gift list. This is where you create a list of gifts you would like to have which guests can use when deciding what to buy for you both.
Whilst it ensures that you receive gifts which you find the most useful, it also makes the job of gift buying much easier for your guests, as they can pick something out of your list instead of racking their brains over what to buy.
One of the best ways to do this is with a John Lewis Gift List. You sign up, choose your gifts and then distribute your unique gift list identification to your guests. They can then go online and choose anything they want to buy from the list, and your gifts will be delivered all in one go with free delivery.
The beauty of this is it allows you to choose from gifts within John Lewis' huge range of products. Here are 10 of our favourites:
Smeg Toaster
This luxury 2-slice toaster from Smeg makes a wonderful addition to any kitchen for a highly useful wedding gift.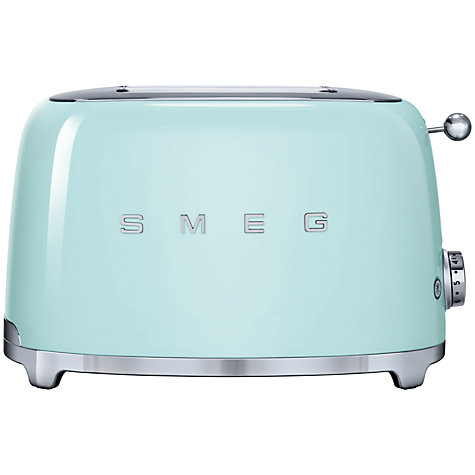 Kitchen Aid Nespresso Maker
This artisan coffee machine is perfect for making barista-quality coffee as you both enjoy your mornings together as newlyweds!
Waterford True Love Champagne Flutes
These love-inspired champagne flutes tie in wonderfully as a meaningful wedding gift. Perfect for a toast to mark the occasion!
Ted Baker Flight of the Orient Bedding
This oriental-inspired bedding is a beautiful gift to spruce up the bedroom.
Bose Bluetooth Speaker
With Bluetooth functionality, this high quality speaker is perfect for use around the home or when you're out and about with your spouse.
Nutribullet
Consuming freshly-made smoothies has never been easier with the Nutribullet. It's a useful and functional gift which is likely to be used time and time again.
Viners Rose Gold Cutlery
This rose gold cutlery set certainly stands out ahead of the traditional steel knives and forks. A great gift which you can use when inviting friends round for dinner.
Le Crueset Heart
This casserole pot comes in a charming heart shape, giving you a useful addition to the kitchen which will always remind you of your wedding day.
Olivewood Saddle Serving Board
This rustic serving board is a budget-friendly gift option for guests to buy for you. Invite them over for dinner, bring out the serving board for canapés and watch them smile!
Dualit Kettle
This stylish rapid-boil kettle looks classy on any kitchen countertop, and makes for a wedding gift which is both beautiful and functional.
Comments
comments
Powered by Facebook Comments